How To Choose a Hanger Supplier?
The Importance of Clothes Hangers
Hangers are an essential part of any wardrobe and play a vital role in keeping clothes neat and organized. They are used for hanging coats, hats, towels, clothing, and other items. Without them, our lives would be much more difficult. Many businesses rely on hanger factories to provide quality hangers at wholesale prices. For those looking for reliable hanger suppliers, wholesale hanger vendors offer an economical solution to stocking up on hangers for everyday use or special occasions.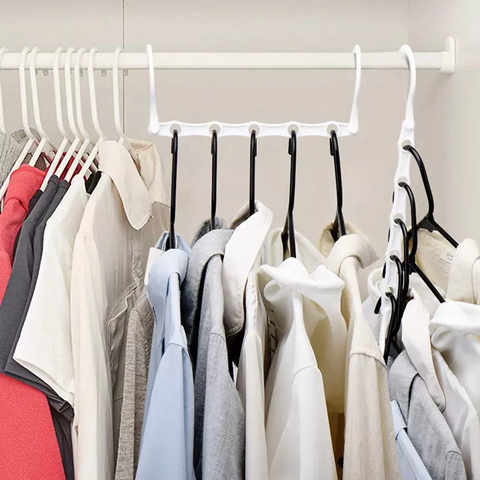 Clothes Hanger is a Household Necessity
Wholesale Hangers Quality Assurance
When choosing the right supplier for hangers, there are several factors to consider. The type of hanger is essential, as some may be better suited for specific clothing items than others. Also, the hanger's quality should be considered, as low-quality hangers can damage clothing or break easily. Finally, the price of the hangers should be regarded, especially when purchasing in bulk.
The Quality of The Hanger is Important
Mainstream Hanger Material Types
In addition to hanger suppliers, hanger factories are also an option, and they can provide you with volume discounts. This is especially beneficial if you need to purchase many hangers for your business. With volume discounts, you can save money on each individual hanger. The deal usually decreases as the quantity increases, and there are specific requirements for the starting order quantity.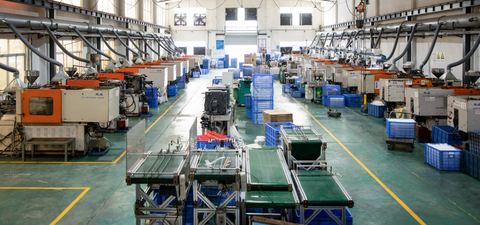 Some Scenes of Sinfoo Hanger Factory
Support Hanger Customization
Wholesale hanger suppliers offer a variety of styles, sizes, and materials to choose from. Ordinary hangers include plastic, metal, velvet, and wood. Plastic hangers are lightweight, affordable, and great for everyday clothing. Metal hangers are durable and perfect for heavy coats and jackets. Velvet hangers are soft and non-slip, making them ideal for delicate fabric garments. Wooden hangers are classic and timeless, making them an excellent choice for formal wear.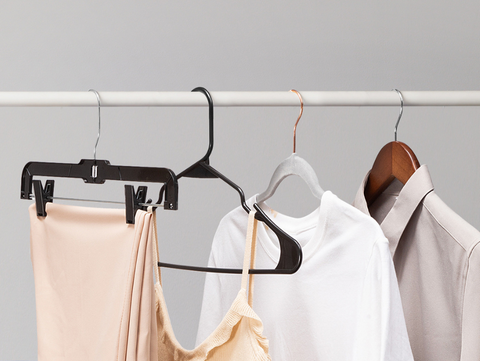 Various Kinds of Hangers
Whether you're looking for a few hangers for your closet or several dozen for a retail store, wholesale hanger vendors have you covered. Most suppliers offer hangers in various colors, shapes, and sizes, making it easy to find what you need. Many also offer custom printing options for hangers, allowing you to add logos, designs, or text to create hangers that stand out from the rest.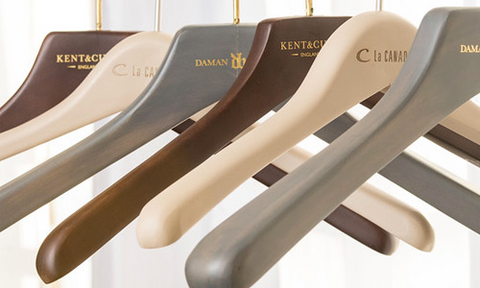 Customized Clothes Hangers
Wholesale hanger suppliers often provide discounts for bulk orders, making it easier and more cost-effective to stock up on hangers. When choosing a supplier, look for one that offers fast shipping and excellent customer service. This will ensure that you get your hangers quickly and that any issues or concerns are addressed promptly.
Wholesale hanger vendors offer an ideal solution for those looking for a reliable hanger supplier. A wide selection of various styles, materials, and sizes makes it easy to find the perfect hangers for any occasion. In addition, most suppliers provide competitive prices and discounts for bulk orders, helping to save money and time. Whether you're looking for hangers for your closet or a retail store, wholesale hanger vendors have you covered.
About Sinfoo Hanger Wholesale
Sinfoo mainly produces plastic hangers, flocked hangers, and multifunctional hangers and supplies metal hangers and wooden hangers using the factory+supplier model. We have over 30 hanger production lines and have been in business for over 40 years, providing high-quality hangers to 77 countries around the world. The entire line of products supports customization by companies, and business owners are welcome to get a quote through info@thinksfo.com