Small hangers are very useful. Come and open the hangers to hide the usage!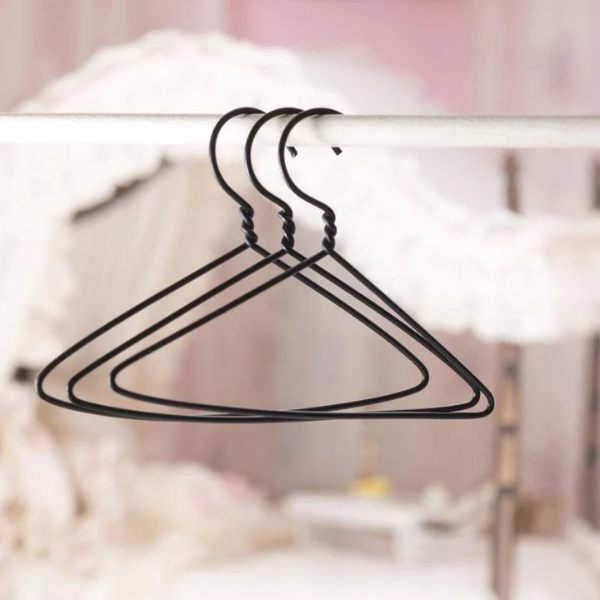 There are many clothes in the home, and there are naturally many hangers. There are various styles, shapes and sizes, so it is not easy to keep them neat. Idle hangers are hung in the wardrobe; Hang it on the balcony, whether it is a plastic hanger or a plastic hanger, it is easy to age; If you find a basket, a bucket, etc. and put it away at will, it's a winding fight, which takes half a day to solve every time, which is to kill obsessive-compulsive disorder.
Small hangers are very useful. Come and open the hangers to hide the usage!
First of all, how to store so many clothes racks? You can start with some simple file racks with a few dollars, and you can place them in different categories.
You can't hang clothes in the wardrobe? You can try to expand the wardrobe with a can pull ring.
Sweaters and knitwear are easy to support and deform if they are hung directly on the clothes hanger. Just fold the clothes
according to the method in the following figure to ensure that the clothes do not go out of shape.
We can make use of the idle clothes hangers, for example, make them into roll paper racks, and hang them in the kitchen or toilet.
Hang jewelry on interesting wall decorations. Wrap leather, feathers, lace or wool around the hanger bar, tie a knot, and then tie wooden beads. You can also store shiny jewelry and hang it on it to create the most fashionable personality space.
Or turn the hanger into a unique wall decoration You can also bend the clothes hanger into this shape with the help of tools, which can be used to dry shoes quickly without falling off.
Hanging flowerpots I like to play with flowers and plants at home, but there is no hook to hang potted plants at home. Pull the two hangers into a straight line, twist the twist on the top, overlap the rings on the bottom, and put the potted plants inside to become hook potted plants!
Just a small hanger can make a difference at home. Don't look down on the hanger in the future!
Do you know the hidden usage of these clothes hangers? Which one do you like best?